The Marble Bust of the Politician, Poet Edmund Waller
(1606 - 87). of Hall Barn, Beaconsfield
Originally at Hall Barn, Beaconsfield, Buckinghamshire.
Location unknown believed sold at the Hall Barn Sale
62 cms.
Signed M Rysbrack Fecit and dated 1728
Probably based on John Riley's Portrait.
Almost certainly commissioned for Hall Barn by Harry Waller the poet's grandson
Very low res photograph.
For a short biography see - http://www.historyofparliamentonline.org/volume/1660-1690/member/waller-edmund-i-1606-87
David Loggon 1685
Plumbago on Vellum
NPG
Engraving by George Vertue after Kneller
1727.
George Vertue after Kneller
1729.
NPG
Edmund Waller by John Riley (d.1691).
NPG
Engraving after Sir Peter Lely
Peter Vanderbank after Lely
Photograph from Country Life, 1898.
see -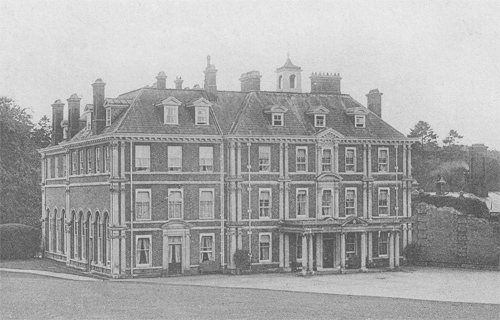 Photographed before the removal of the Victorian additions on the left in 1968